Welcome back to 13.1 Thursdays!  I totally forgot to post last week – I was at home with a case of pinkeye and it threw my game off a little bit.
This past week was exciting because I achieved a personal record for length of run… NINE miles!  Woohoo!  Considering I ran the first 3.5 in the rain (thanks to an earlier than forecasted rain cloud) and ran the rest of it in sopping wet shoes, it was quite an accomplishment for me.
I find these long runs are so good for my running confidence.  I don't know if it's just me, but the thought of running 13.1 miles is terrifying… what if I crash and burn?  What if I don't finish?  What if???  Now that I know I can at least run nine miles, well over half of the race distance, I'm not as scared anymore.  Maybe I can do this and survive!
I'm planning on 8-10 this weekend – we'll see just how far I decide to go.  Another mom and I are going to start trading out childcare so each of us can exercise – this is a godsend as I've had trouble getting my long runs in on weekends when my husband is working.  Now there's no excuse!
So, how did it go this week?
Wednesday: Three miles
Thursday: Rest
Friday: Rest (Date Night won out over running)
Saturday: Rest (for shame!)
Sunday: Nine miles!!!
Monday: Rest (late gymnastics night)
Tuesday: Rest (I suck)
Wednesday: Four Miles
Thursday: Cross Train
Lots of rest days so not a very balanced training week, but I'm working on getting back on track.
Running Gear I Can't Live Without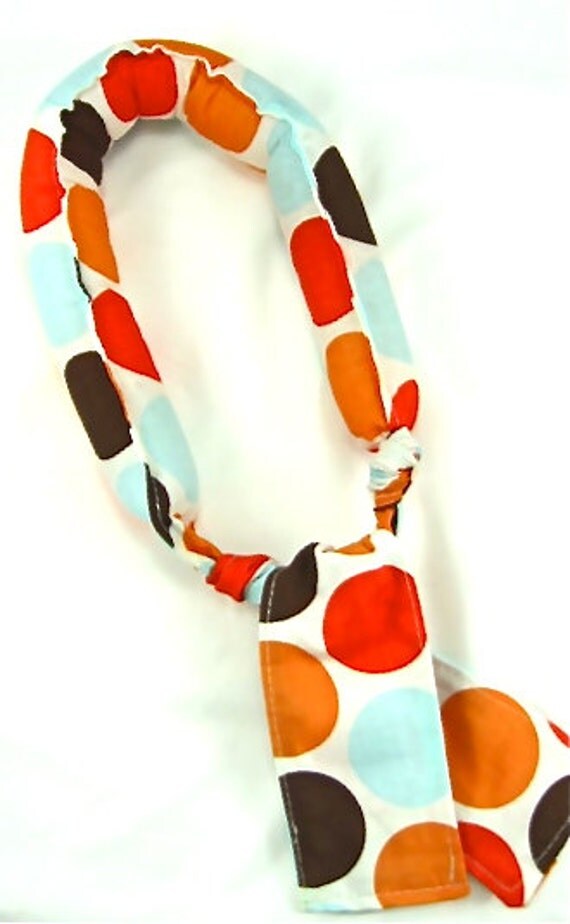 Neck Cooler from Comfy Creations – a friend had one of these and swore by it, so I bought one and I have to agree.  I'm one of those hot, red-faced, sweaty runners… not a Rachel runner, if you're a Friends aficionado.  This neck cooler helps turn down the heat and at a price of $8.95, it's a steal.
My Pick-Up-the-Pace Playlist
Diamonds: Rihanna

Die Young: Kesha

Don't Wake Me Up: Chris Brown
It feels good to be back in my routine again for running… now just gotta hang in there.
24 days to 13.1!