Now that Easter's over, we have a full month before the next holiday (Mother's Day!) – around here, the Easter wreath will probably remain on my door until that very next holiday but just in case you're more on top of it than I am, here are some great ideas to dress your front door for Spring!
There are so many fun options for all of your crafters out there – enjoy!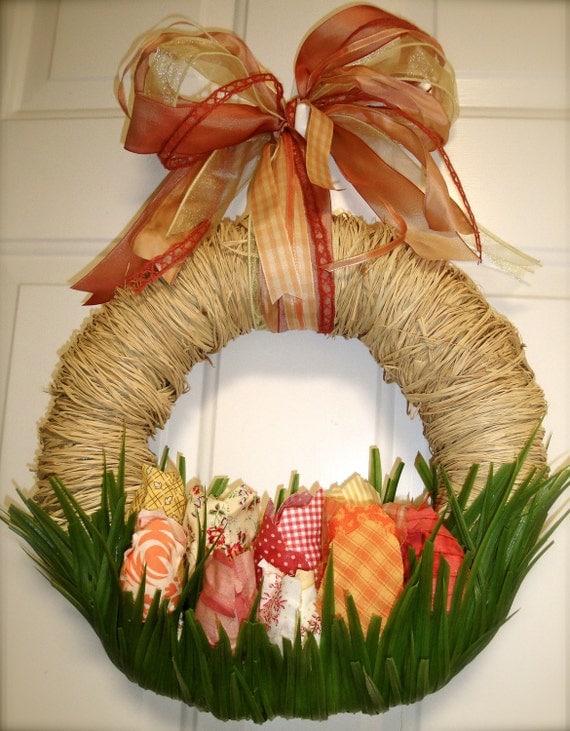 Etsy thechickadeeshop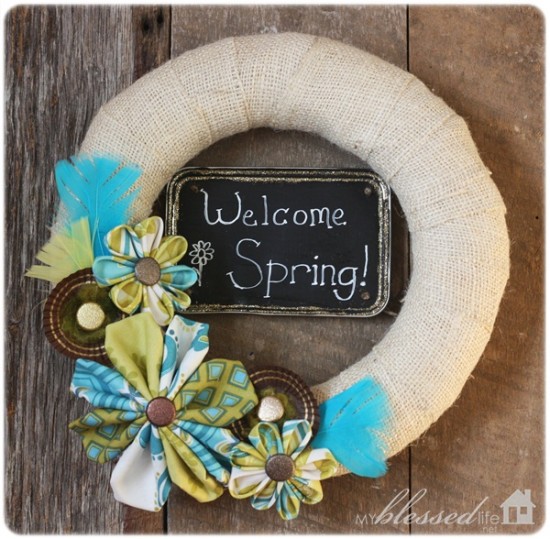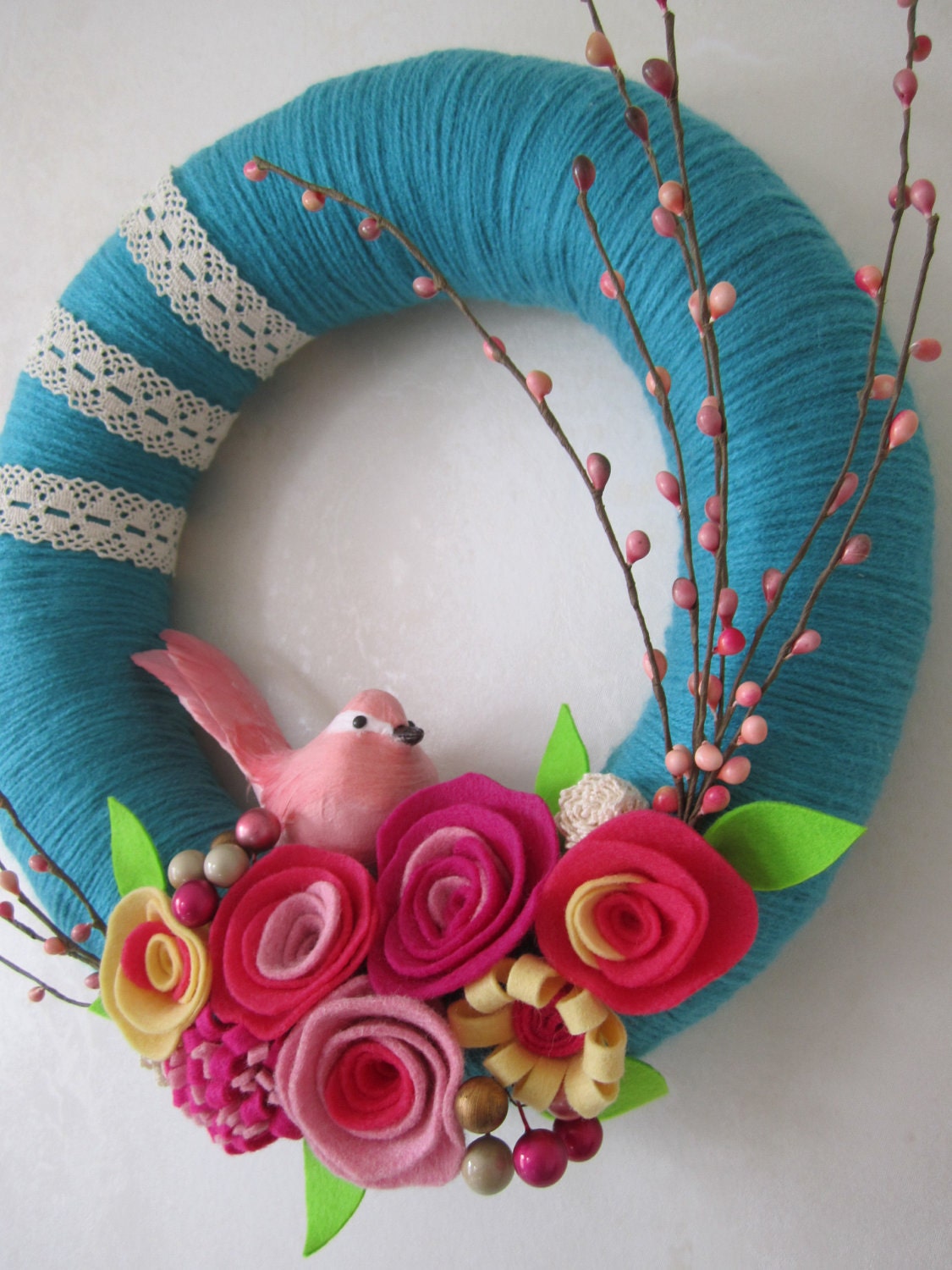 Etsy polkadotafternoon
Is that enough inspiration to get your creative juices flowing?!
I've been working on a lot of different things but none are finished yet – ha!  Do any of you have trouble with this too?  I start one project while I wait for another to dry – and thus the cycle begins!
Hope you're having a nice start to your spring…
xx smooches xx