Today's spotlight is someone you might have heard of… she's pretty popular in the blogosphere, and for good reason!  Jen of Tatertots and Jello is famous for her endless supply of craft inspiration, her weekend wrap-ups, and for her beautiful home!  My personal fave is her Aqua and White Kitchen, which I'm showcasing today!
She started with this: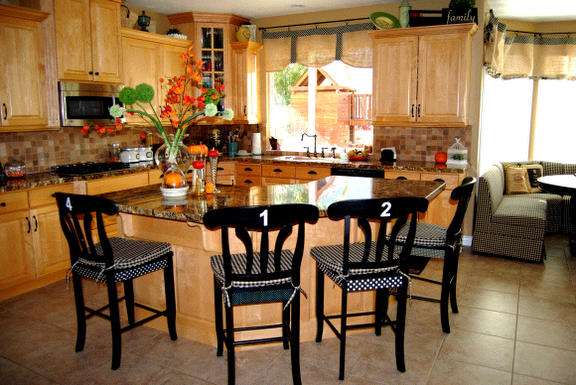 And turned it into this!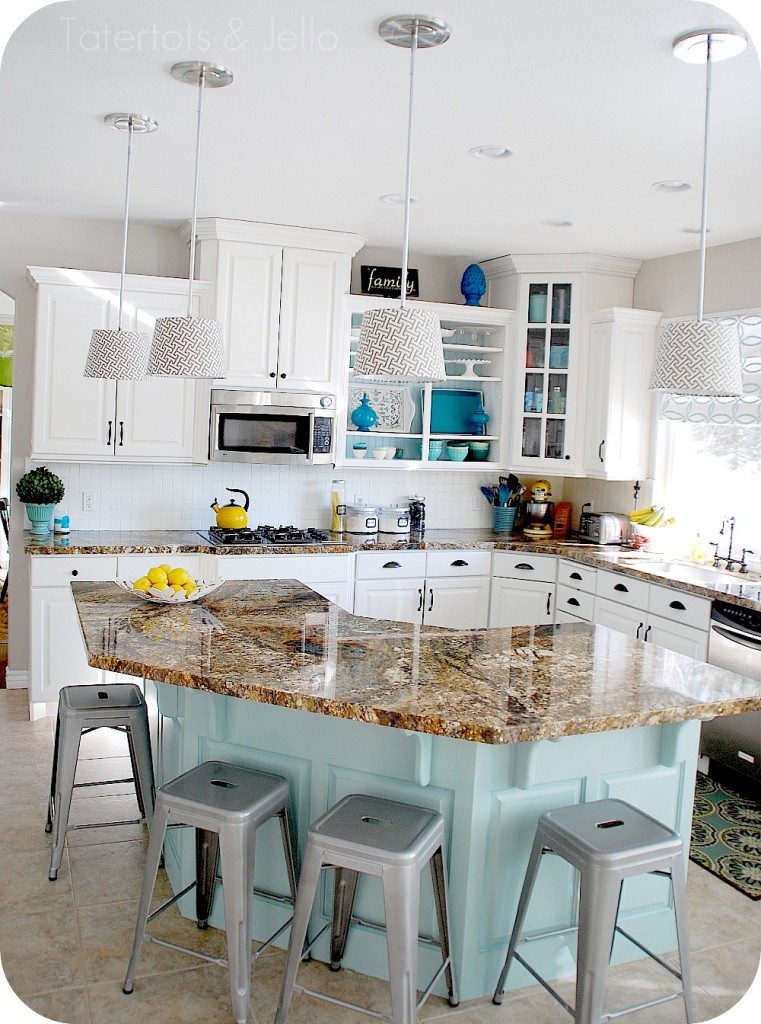 Can you even believe this is the same space?  Wow.  I'm always amazed at the power of paint – by lightening her walls and cabinets, the entire room is so much brighter!
Jen added many special touches to her kitchen, many of which she provides tutorials for, just for us!
Like her DIY pendant lights: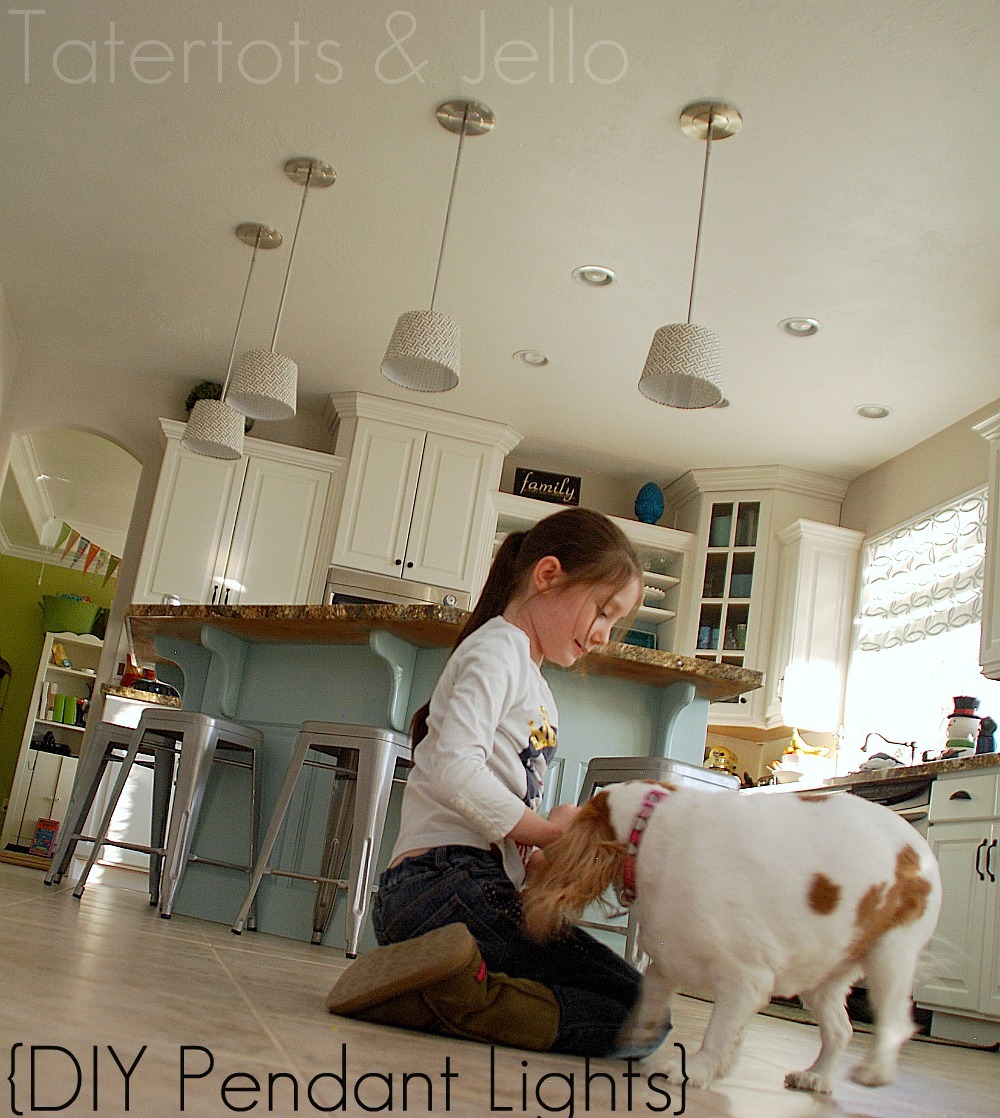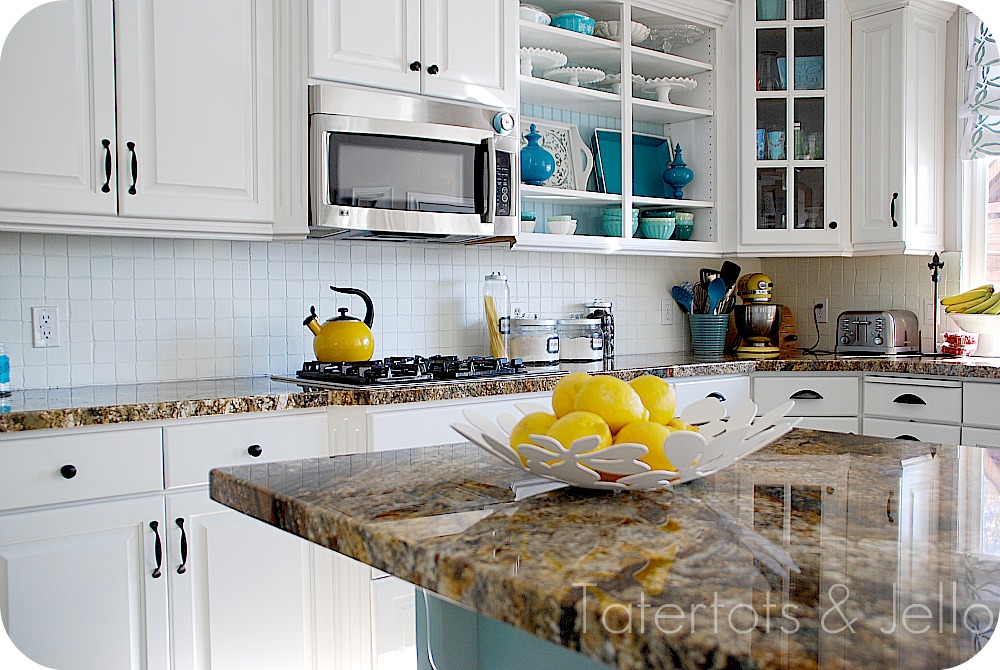 And who could forget that aqua door?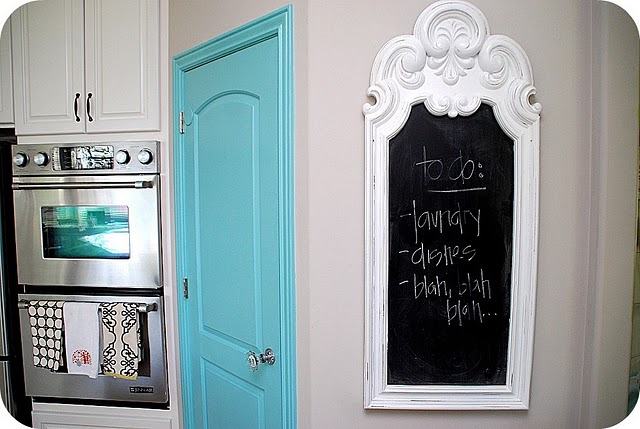 Such a fun, inviting space!
There's so much more of this kitchen to see over on Jen's site, so make sure you jump over to check the rest out… you won't be disappointed!
*** All photos courtesy of Tatertots and Jello ***
***Pinners: please use proper pin etiquette and hop over to Jen's site to pin her images.  Thank you!***